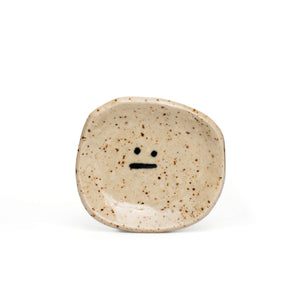 Tiny Face Tray
"Meh" summed up in a tiny, tiny tray.
Fits a couple of rings or earrings, or perfect for incense cones. Looks cute next to the sink, on a coffee table, or on a dresser. Very mini!
Always one of a kind :). 
Approximately 6 cm x 6 cm, give or take. May not look exactly as pictured - they each have their own personality <3!