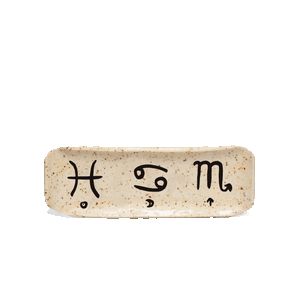 Custom Big Three
Your sun, moon, and rising. Yes, yours. Made to order.

Already know your Mercury, Venus and Mars too? Sweet, you're a pro. 
Don't know what your signs are? Search for a "birth chart calculator" to find out. This is a rabbit hole you won't regret falling down. 

Add a note in checkout with your signs. Delivered within a few weeks. 

Approximately 8 cm x 16 cm (give or take).