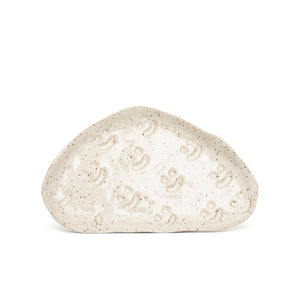 Bigger Ghost Smiley Tray
Yes the speckled clay on it's own is great, but what's also great is that the speckles shine through a nice white glaze too. Add in a handmade print with a handmade stamp and WOAH. You have the ideal jewelry/key/stuff/buttons/stickers/whatever holder. 
Always one of a kind and handmade. 
18 cm x 10 cm