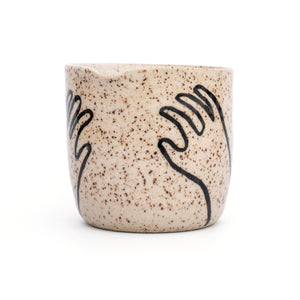 Hands Pouring Vessel
Something about making your own salad dressing just feels soo fancy, even though it's really just vinegar, oil, and a bit of sugar, maybe some mustard if you're feeling wild. You know what's even better? Pouring that dressing out of a handmade pour thing. 
White speckled on the inside. 

9 cm x 8 cm